Birdie vCalendar / iCalendar Importer
Tool to Import iCal.ics files & vCal.vcs files into MS Outlook PST format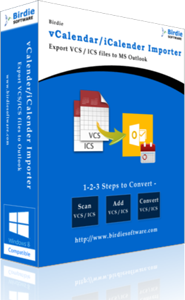 Convert batch .ics & .vcs files into Outlook Calendar
Import calendar with all information like: Recurrences, Appointments, Alerts, Schedule and Notes etc.
Single Unicode type PST file is created for multiple calendars
View imported Calendar any Outlook edition – Outlook 2013, 2010, 2007, 2003, 2002, 2000, 98, 97, etc
MS Outlook should installed and configured for conversion
Run the software in any Windows platform – Windows 8.1, 8, 7, Vista, XP, 98, 97, etc
Features of vCalendar / iCalendar Importer
Batch Convert VCS/ICS to PST

The software is a one click solution to import multiple calendar files in MS Outlook PST format. You can save all VCS & ICS files in 1 folder & convert the entire folder at once into PST using its Add folder having files button.
Convert single iCalendar/vCalendar files

You can also convert single files if you want by using the Add vCalendar/iCalendar files option. To can also convert selective file at once, for you have to select files using Ctrl+Click method.
Convert with entire information

This program makes sure that none of the details of the calendars are lost during or after conversion. It does converts vCalendar/iCalendar files with all details like: Recurrences, notes, Alerts, title, summary, start time, end time, schedule, appointment, etc.
View in any Outlook version

Once converted into PST format then you can open & view the converted .ics and .vcs files in any MS Outlook Edition like: Outlook 2013, 2010, 2007, 2003, 2002, 2000, etc. The software create UNICODE type PST file instead without any size limitation.
All Windows OS supported

The program efficiently supports & works with all Windows OS – Windows 8.1, 8, 7, Vista, XP & other versions. It can be installed and used on any laptop or desktop having Windows OS.
View Screenshots
In only 3 screenshots the whole conversion procedure for iCal/vCal format to Outlook has been explained, click on the images to view the enlarge version. See working in detail
Free Demo of vCalendar/iCalendar Importer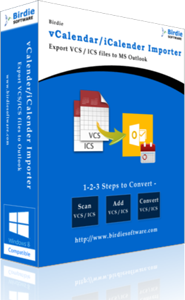 Download Trial
Start Downloading Now
Version: 1.0v
Product Version - 1.0v
File Size - 1.71 MB
Using the demo version of the software you will be capable of converting 10 .ics or .vcs files into Outlook PST format.
Frequently Asked Questions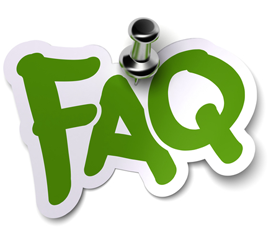 Can I convert Gmail calendar to PST?
Yes, if you have them saved as .ics format then you can definitely convert them into PST format.
Can I view the files in MS Outlook 2013?
Yes, you can view the PST files in MS Outlook 2013 or any below versions. Open MS Outlook go to File >> Open& Export >> Open Data file
Then browse for the converted PST files & select the file, After that go to Calendar option & view the imported files.
Client Testimonials
I can't tell you how relieved I was to finally found this amazing; it gave me complete solution to import .ics Calendar to PST format.
Charlie Jackson, Albania
With this software easy & quick working process I was able to convert VCS files in seconds only to MS Outlook. It was really fast.
Walter Booth, Turkey
Birdie Software provided me a complete solution vCalendar / iCalendar Importer, I am thankful.
Adolfo, United States