Home ›
Support
Support Center of Birdie Software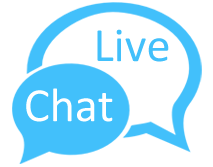 Birdie Software technical support team is available 24x7. You can contact us any time through email or chat with us any time you want. We try to give our clients instant solution for their problem.
We try to reply to our client mails as soon as possible, but if for some reason we fail to do that in time, be assure that you will get a mail from us within 2 business days. Our Technical Support Team are always willing to lend a hand. Each and every customers are the valuable assets for Birdie Software.
Send us a Email to:
Keep yourself Updated with Birdie Software
Stay connected with us through various social networking sites we are in, keep in touch with our new updates
Check us in FB
Check out various post on all our products, see our video. Post comment on them, share your views & suggestion with us.
Linkedin Us
Stay linked & updated with us, share your suggestion on our products or any new product you will like us to develop, share it all.
Copyright © 2015 Birdie Software, All Rights Reserved.