Save Outlook Messages as PDF in Batch
We usually come across the queries where users demand for some solution which can help them to open and view the MSG files without installing MS Outlook. As .msg is the file extension of single email of MS Outlook, it can't get opened directly via any default emailing application of your machines.
Users, dealing with cyber crime or investigation any suspect machine mostly come across this situation where they have the files but they can't make any changes into the suspect machines. In such circumstances, they are bound to read the MSG files in other machines having MS Outlook installed and configured.
Alternatively, if those files get converted into PDF format it would become easier for the investigators to examine the email messages without any dependency; share the PDF without any risk of amendments in it and produce them as evidence in front of the court.
Now, the main question that arises is; how to save the Messages in PDF format?
For large number of emails go with a third-party tool
Most recommended ways is to go with an External Resource to Save Outlook messages as PDF. Birdie Software provides you such an amazing option for conversion in batch
The working procedure for batch conversion of messages is very simple; just follow all the steps below & have entire files converted in seconds
1 - Firstly create a new folder & collect all Outlook mails in it
2 - Then install of Birdie Software and run it
3 - Launch the program in your machine
4 - There are 2 button available at the top, click on the second button

5 - Next browse & select the folder which you earlier created from the saving location
6 - Press the Convert button
Once conversion is over you can go check the files
Batch option of the software saves thousands of Outlook messages as Adobe PDF within few minutes without harming any details during the process & also save lots of precious time.
Benefits of using this tool:
If you have chosen the embedded option to save attachments then you can view them in the PDF itself or they would have been saved in separate folders
It will keep the formatting intact & also retain the information of email header (to, from, subject
After conversion you can open the files in any Adobe Reader version & you will be able copy from it, take a printout & even edit it in PDF editor.
To check-out the tools functioning use its DEMO version, it enables you to save 1 Outlook message in PDF without a cost. For Complete conversion place order for the license version.
For small number of emails than go with the manual procedure
1 - The below process will let you know how you can convert single file format manually.
2 - Launch MS Outlook in your machine » Add orphan MSG files into MS Outlook and open it
3 - Go to file » Save As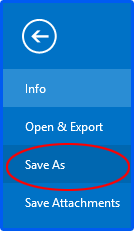 4 - Save as type » Select HTML format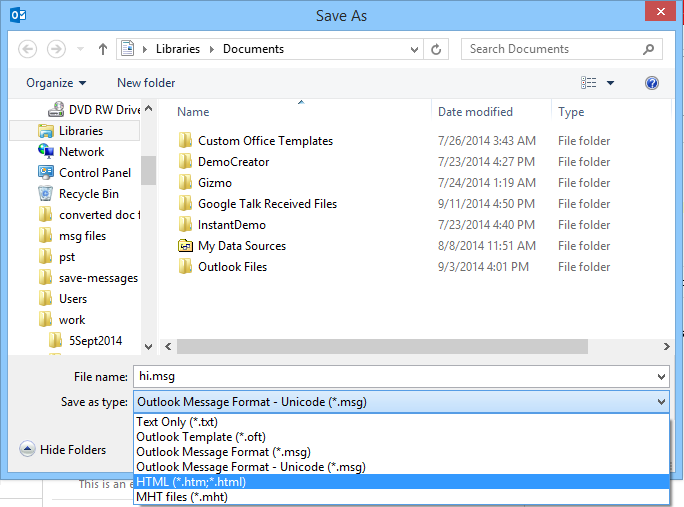 5 - Right click on the saved HTML file >> Open with >> MS Word
6 - Go to File » Save As >> PDF Format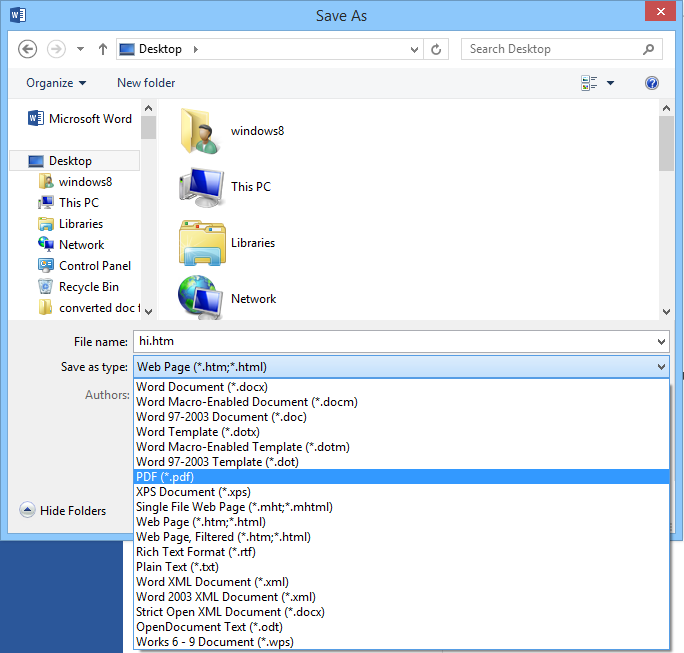 But you will require MS Outlook installation to open files in it but if Outlook is not available in your machine the process is not practicable.
Another method is the most commonly used ways to change file format but sometimes it works sometimes wont.
1 - Select MSG File and right click on it
2 - Change the file extension from .pdf
3 - The file icon will get changed
What do you think, the automated procedure was a better choice, you can download the product right here also.