Working Procedure of Opera to MBOX Converter
Quick & easy working steps to convert Opera Mail MBS files into MBOX format

Download the program and Install in a Windows Machine
Launch the program in your machine from Start>>Programs>> Birdie Opera to MBOX Converter and you will get the first screen of the software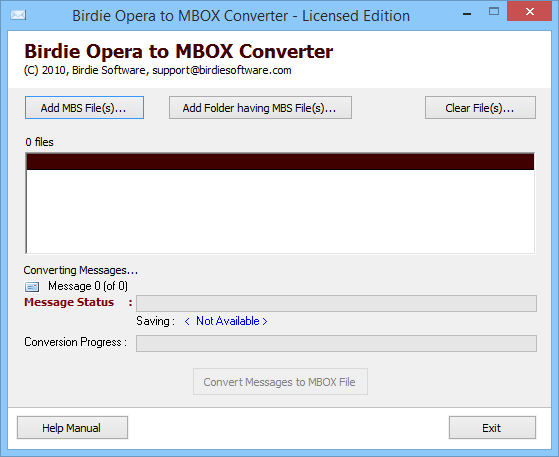 Now choose the Opera Mail .mbs files from the location where you have them saved, you can select them using these buttons:
Add MBS File(s):

Click on the button, go to the location where the files are saved & then

select them 1 by 1 using Ctrl + Click

technique.

Add Folder having MBS File(s):

Before you click on this button, first you have to

save all the MBS files in 1 folder

, after that click on this button go to the folder location & select the Folder containing all MBS file for conversion.


Start Conversion: Now all you have left to do is click on "Convert Messages to MBOX File" button, on doing this you will also have to choose a location where you will like to save the converted MBS files. After this the procedure will start.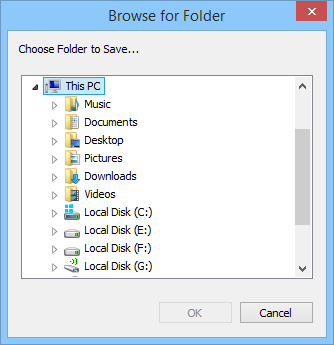 During the process you will be able to check out the conversion progress of each file. After completing the conversion you will get the following message.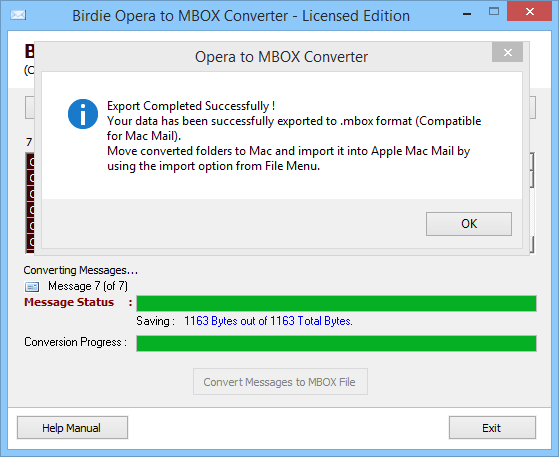 FREE Download Now
Version: 1.0 Purchase Online Now
Price: $29