Birdie MSG to PDF Converter
A Comprehensive Tool to Convert MS Outlook MSG Files into PDF format
Convert Multiple Outlook MSG files format in batch
Option to Save attachment within PDF or in Separate Folder
Support to convert both ANSI and UNICODE MSG files
No file size limitation: Tested on 13000+ MSG files
Convert and save each emails into a separate PDF file
Adobe acrobat 11.0 or below versions should be installed
Supports all Microsoft Outlook Versions included Outlook 2016
Workable on all Windows OS paltforms included Win 10 and all other Win OS Versions
FREE Download Now
Version: 6.5 Purchase Online Now
Price: $49
Features List
Convert Batch MSG files

There could be any number of messages saved in your system; but it's possible for you to convert multiple emails to PDF at once with the tool. Save all messages in a 1 folder & select that for conversion using "Add Folder having MSG File(s)" option. You can also do single file conversion with "Add MSG file(s)".
2 Attachment saving options

The software also gives the option to choose how you like to save attachments. You can save Outlook MSG attachments "embedded within the PDF file" or you can choose to save them in a "separate folder" (attachment folder will be saved in the same location which you choose to save the PDF files).
Multiple File Naming Options

By default the software saves the converted MSG files into their original file name, but there are several other File Naming options available such as : subject + date, date + from + subject, date+ subject from, from + subject + date, from + date, date + date, etc.
Run Program via Command Line

We also offer Command Line version of the tool. Using this mode you can run the software through command prompt. Command Line allows you to run the software in background and will not have any user interface. Use the following command to run the software.

Each MSG saved in separate PDF file

The software will automatically create & save each MSG files in individual PDF file. No data or file will be overwritten or damage during the process and that's a guaranteed.
Supports all MS Outlook Versions

It does not matter from which MS Outlook Version you have gathered the MSG files. You can convert emails of MS Outlook (32 & 64 bit) of 2016, 2013, 2010, 2007, 2003, 2000 versions. Thus, it is possible to convert both ANSI as well UNICODE MSG files.
Metadata information is preserved

Not a single change will be made by the tool to the formatting (HTML & RTF) of the message. All files are converted into Adobe Document format in exact layout; keeping Hyperlinks, embed images, font-family, background, color, etc. intact.
Meta-Data properties are retain

Information's like emails address, date, time, subject, etc. are also part of the emails & this software also retain the entire information in PDF. Thus, there will be no risk of losing the Meta properties while perforimh MSG to PDF Conversion.
Read PDF in any Adobe Version

Having Adobe Reader 11.0 or any other below version is necessary for the conversion, otherwise you will not be able to open & read the document.
Use in any Windows OS

It's a complete Windows based application that you could run with Windows 10, 8.1, 8, 7, XP, Vista, NT, 97, etc. The program can be installed and used on both laptops and desktops machine having any Windows OS installed.
Screenshots Preview
This simple looking screenshots are rather very useful, click on them to see the enlarge view. In each screenshots all the 3 stages of the Batch Outlook MSG Files to PDF Conversion has been explained. Click to view Detailed Working
Free Converter Download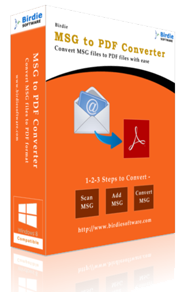 Download Trial
Start Downloading Now
Version: 6.5v
Product Version - 6.5v
File Size - 7.75 MB
Limitation - It works exactly like the License version. But you can only convert 1 MSG file at a time.
Note: Demo version facility is not available for Command Line.
FAQS – Most Asked Questions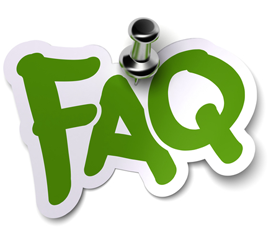 Can I convert MSG of MS Outlook 2013 64 bit?
Yes, that will not be a problem, using this software you can convert emails of any Outlook (2013, 2010, 2007, 2000, etc) Versions 32 bit & 64 bit.
Does it convert Attachment along the emails?
Yes, it converts attachments along the messages. It also provides 2 options to save Attachment files. You can either save attachment & embed within the PDF or save them in a separate folder.
Is there also facility to convert the emails attachment into PDF?
No, the program only converts the MSG files into Adobe format. The attachment inside the emails will remain in the same format as they were originally in.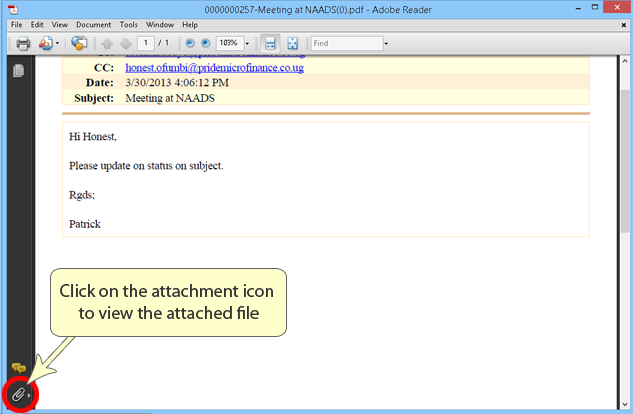 How to convert MSG files using Command Line?
Follow the procedure to run the software through Command Line: Usage: MSG2PDF " | " Example: MSG2PDF "F:\EML-Archive|G:\" Please see | is used as separator.
Having Adobe Reader installation is necessary?
Yes, to read & open the converted PDF file you require having Adobe Reader install in the system.
Does this software support Win 8?
This software you can run in any Window Machine – Windows 8.1, 8, Vista, XP, etc.
Client Testimonials
"It was a relive to finally able to convert MSG to PDF. I can only thanks a ton Birdie for giving such a smooth working application.
Cole , Tokyo
"There is no more time wasting; now I can convert MS Outlook files anytime into Adobe PDF format with Birdie's tool."
Harris, Manhattan
Now I do not have to waste time much in converting multiple MSG files to PDF file, now I have this tool which does the job for me.
Maat Los Angeles
This Software has amazing feature of converging Outlook MSG files into Adobe PDF file format.
William Richer Sydney