Q:

Can I convert MSG of MS Outlook 2013 64 bit?
A:Yes, that will not be a problem, using this software you can convert emails of any Outlook (2013, 2010, 2007, 2000, etc) Versions 32 bit & 64 bit.
Q:

Does it convert Attachment along the emails?
A: Yes, it converts attachments along the messages. It also provides 2 options to save Attachment files. You can either save attachment & embed within the PDF or save them in a separate folder.
Q:

Is there also facility to convert the emails attachment into PDF?
A: No, the program only converts the MSG files into Adobe format. The attachment inside the emails will remain in the same format as they were originally in.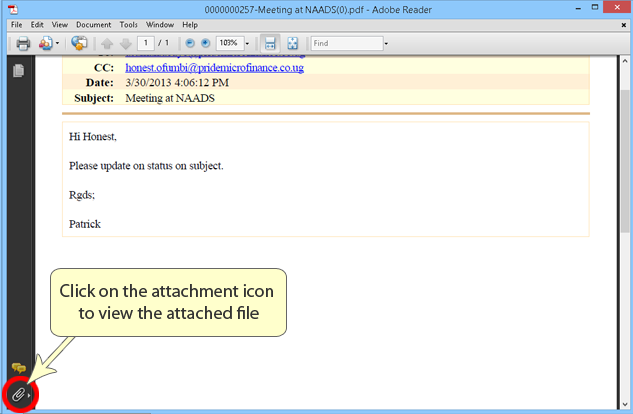 Q:

How to convert MSG files using Command Line?
A: Follow the procedure to run the software through Command Line: Usage: MSG2PDF " | " Example: MSG2PDF "F:\EML-Archive|G:\" Please see | is used as separator.
Q:

Having Adobe Reader installation is necessary?
A: No, For conversion no Adobe Reader installation is required, MSG to PDF without Adobe Acrobat Batch Convert Outlook Mails to PDF but to read & open the converted PDF file you require having Adobe Reader install in the system.
Q:

Does this software support Win 8?
A: This software you can run in any Window Machine – Windows 10, 8.1, 8, Vista, XP, etc.
Q:

How can I Open MSG files to Mac?
A: To Open MSG to PDF on Mac, First Convert your MSG File to PDF format in your Windows Machine then transfer converted PDF file to Your Mac Machine with the help of any extranet drive like Pen drive and Open PDF file with Adobe Reader for Mac.