How to View Attachment in Adobe PDF?
If you have converted or received any PDF file; locating the attachments within the PDF sometimes becomes troublesome in Adobe PDF. This is very common between users of Adobe Reader having PDF files.
Here, we will help you to know how you can view Adobe PDF attachment. As we know that Adobe Reader is available in various versions, like Adobe reader 1.0, 2.0, 3.0, 4.0, 5.0, 6.0, 7.0, 8.0, 9.0, 10.0 and newly updated version of Adobe reader is 11.0. To view attachment:
First, open your PDF file
There will be an Attachment icon on left side of the document, Click on Attachment icon, the icon looks
You will find attachment are embedded in PDF file, after clicking on attachment icon
Step 1
— In different version of Adobe reader the attachment icon location may vary. In below images, you can see different location where you can find Adobe PDF attachments.
In few Adobe reader versions you will find attachment in top left side, see below image —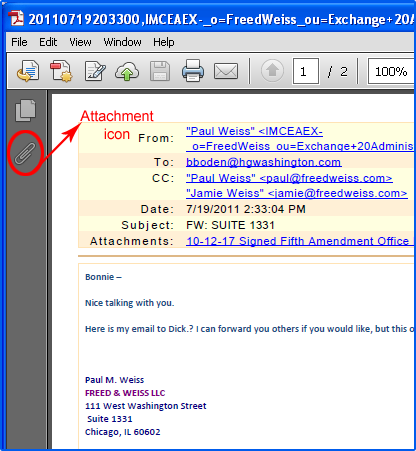 Various other versions of adobe reader you can view attachment in bottom left side, as shown in the below image ­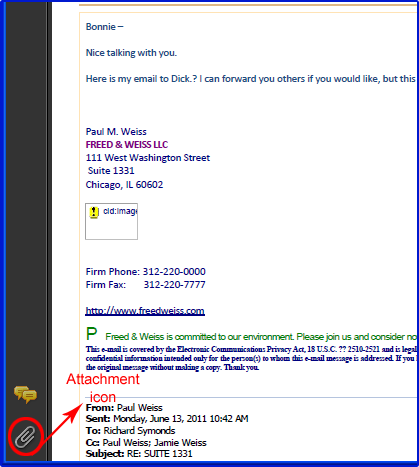 In some you will find attachment of PDF, on bottom of Adobe Reader like the following image.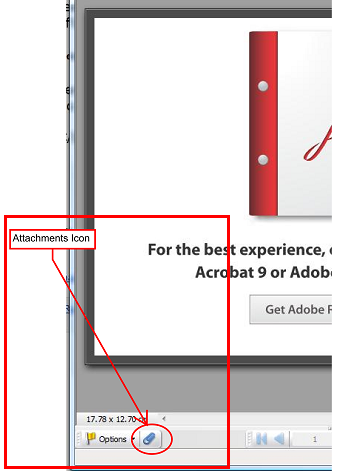 Step 2
— Click on the Icon & Select attachment, and choose any one option like — open, save attachment, search attachment.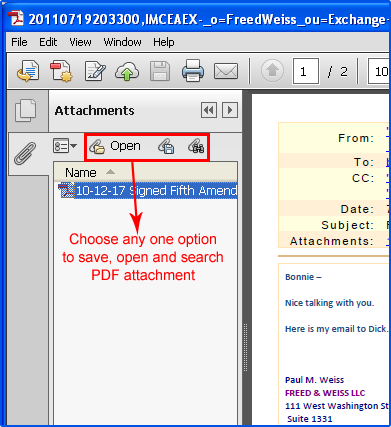 How to view Invisible Attachments?
Sometimes you are unable to find attachment icon of the PDF file. This can be possible if the attachment option is invisible.
The procedure to make attachment visible may slightly vary in different Adobe Reader versions. Below we have mentioned 2 methods. Use any one of them according to Adobe Reader Version you are having.
Click on "View" >> Show/Hide >> Navigation Panes >> Attachments
Click on "View" >> Navigation Panels >> Attachment