Methods to Export Microsoft Outlook Contacts to vCard
Like its emails MS Outlook also save each single contacts in .msg format, from this you can guess that you cannot open Outlook contacts in any other application. Most applications like Windows Live Mail, Mac Mail, iPhone, Lotus Notes, Gmail, etc saves & support vCard or .vcf format. Hence it can be concluded that if we change the .msg files into .vcf or vcard format then you can open the contacts in the mentioned application.
How to Export Outlook MSG contacts into VCF format?
There are many options available for this, to make it easier we have categories them into two sets, which are:
Manual Method: There are multiple manual methods available to export MSG files into VCF format, check-out all the methods here:
Save MSG as VCF
Step 1 - Open Outlook, go to Contacts section
Step 2 - Select 1 contact, go to File >> Save as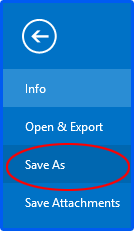 Step 3 - Choose File type >> vCard File (.vcf)

Step 4 - Repeat the procedure with all Contacts
Save as CSV -> Import to Gmail -> Export to vCard
Step 1 - Open MS Outlook, go to Contacts
Step 2 - This step varies according to Outlook Version you using, choose the option that suits you.
Outlook 2007 & previous
File-> Import and Export-> Export to a file-> CSV (Comma Separated Value)
Outlook 2010
File-> Open-> Import-> Export to a file-> CSV
Outlook 2013
File-> Open & Export-> Import/Export-> Export to a file-> CSV
Step 3 - Open Gmail >> Login with your User ID & Password
Step 4 - Click on the GMAIL section on the top Left-corner of the screen & choose Contacts
Step 5 - Click on More >> Import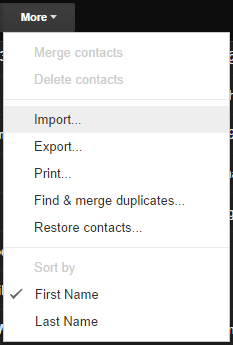 Step 6 - Click on Choose File >> Select CSV file you Export from Outlook >> Click on Import
Step 7 - Now Click on More >> Export
Step 8 - Click on More >> Import
Step 9 - Choose the option vCard format (for importing into Apple Address Book or another application) >> Click on Export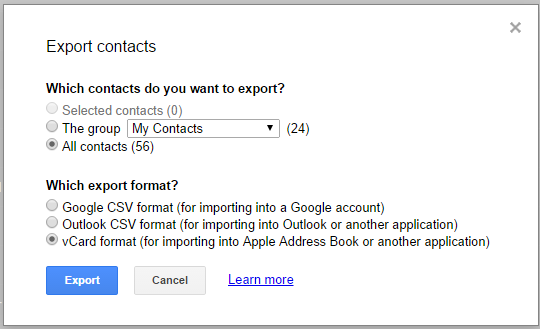 Step 10 - Once the file is downloaded in your Machine then got the Download folder & you can check out the VCF files there
Step 11 - You will need to repeat the procedure till you have all the desire contacts in vCard format
Save MSG as VCF
Step 1 - Open Outlook >> Contacts
Step 2 - Select all Contacts (use CTRL+A)
Step 3 - Click on Forward Contact >> As a Business Card
Step 4 - Now you will get all the Contacts as VCF Attachment in an email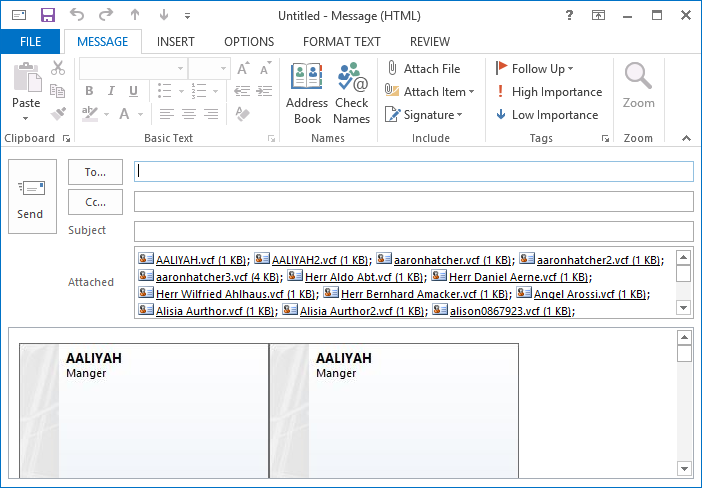 Step 5 - Send the email to any of your Email ID
Step 6 - Now Open the Email ID to which you send the contacts to
Step 7 - Download all attachments, which are now in VCF format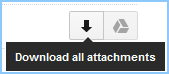 All the options given above are useful but these methods are lengthy, time consuming & there are no guarantee that the procedure will be done accurately & with all information, some information may not be exported into vCard.
Another point that works against these procedure is that they work only when the MSG contacts are configure in Outlook, if the contacts are not configure in Outlook or are orphan then they will not work. In this case you can try out the next option which is suitable for configure as well as orphan contacts.
Third-party tool: There are aplenty of third-party tool which we have available in market today which can make the whole procedure work quicker. This tool are very reliable & millions of user have already shown there trust on these app.
MSG to VCF Converter all the way for you
Software successfully convert multiple Outlook MSG files into vCard format so that users can easily import vCard files into multiple applications which supports vCard files like Lotus Notes, iPhone, smartphones, etc. Software retains all the details of MSG contacts during the conversion process.
This tool gives you one of the quickest & easiest method to export MSG files into vCard format, all that you need to do is:
Download then Install the EXE file of the software in any Windows Machine you want
Launch the app in your Machine now
Select the MSG contacts from the saving location (use Add folder option to select the whole folder containing MSG files)
Click Convert to let the process begin
When it's over you can open the VCF contacts in any application you want
Taking few seconds it can export thousands of Outlook contacts into vCard format, even when you do not have MS Outlook install in the machine.