DreamMail Export to Thunderbird with Attachments
Export DreamMail Emails to Thunderbird, Mac Mail, Entourage in Batch Mode
FREE Download Now
Version: 6.0 Purchase Online Now
Price: $39
Have you decided to switch your emails client DreamMail to Thunderbird but worried about your DreamMail emails, have you need all your Previous DreamMail Mails in Thunderbird.
DreamMail emails application used to save its emails into .eml format but it has no option to export data into Thunderbird. Thunderbird used to save its data into MBOX. EML and MBOX both are completely different formats.
Then don't get worried about this, because here you can get the complete process of Importing DreamMail mails into Thunderbird. DreamMail is application that saved its emails into .eml format and on other hand Thunderbird supports to import MBOX files so first you have to convert DreamMail emails into MBOX format. To do the task export DreamMail emails in .eml format.
Know that Process to export DreamMail Emails
Step1 – Open your DreamMail profile, Select emails >> click on emails and Press ctrl + A (select all the mails by ctrl + A)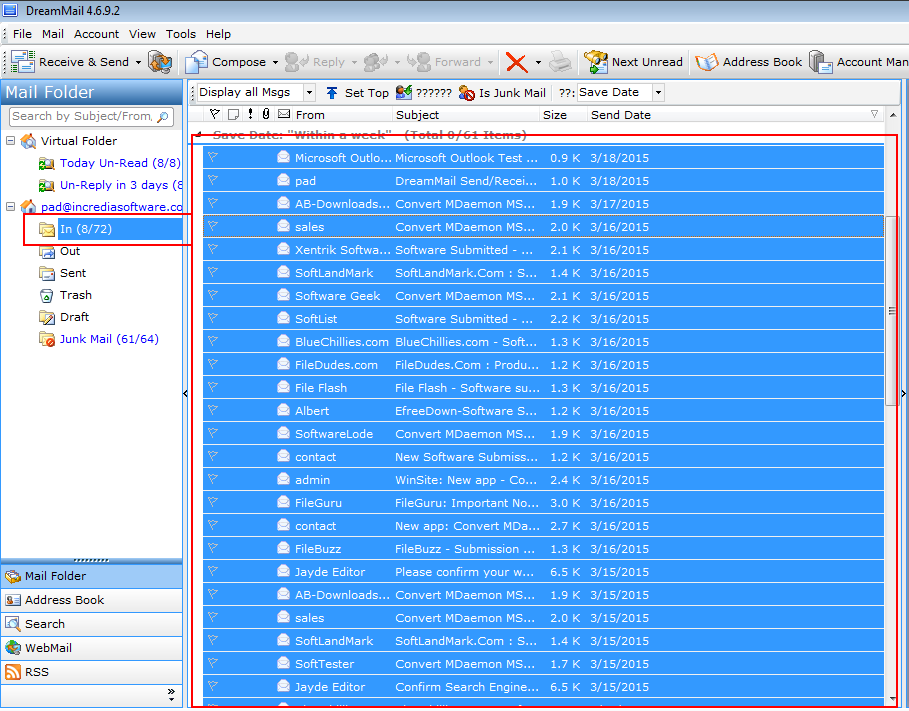 Step 2 – Now Go to menu tab >> File tab >> Export option >> "Save Mail as EML File (*.eml)....."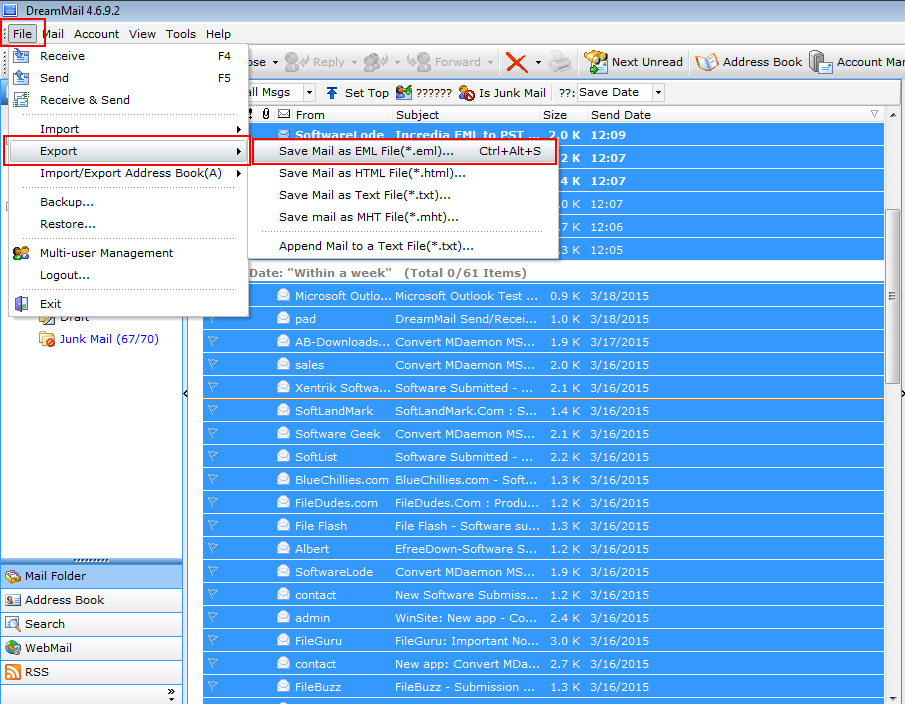 Step 3 – Now a Browse folder will pop up >> Browse the file saving location >> OK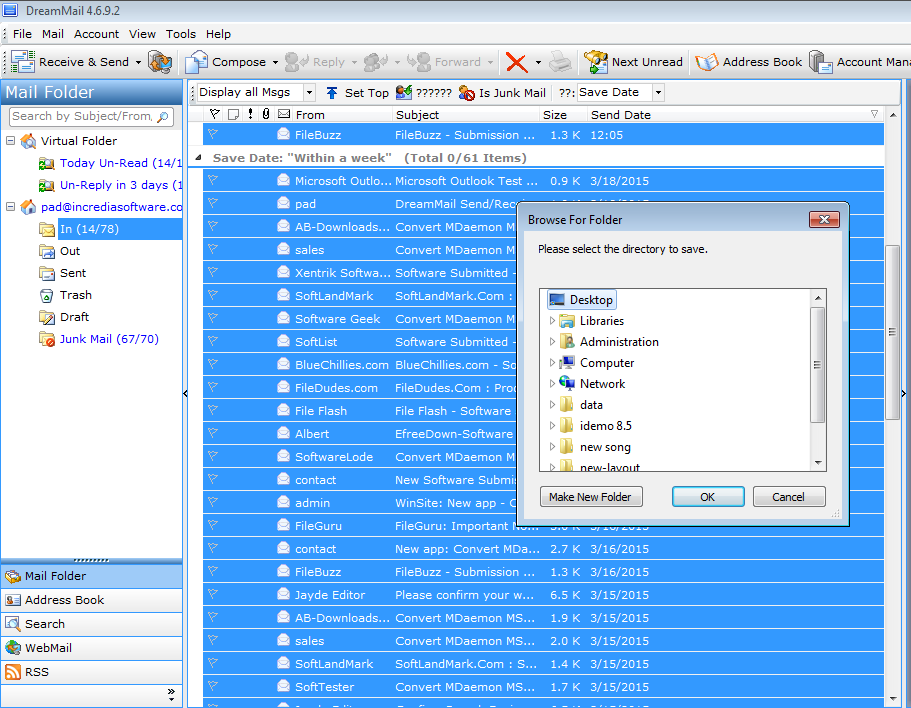 Now you have the exported DreamMail emails in your system local drive, now use EML to MBOX Converter which allows you to convert your DreamMail EML Emails in MBOX format.
1 - Download the exe file of software and launch it
2 - Add the DreamMail mails having folder to software
3 - Click on Conversion button and choose the location to save the converted MBOX files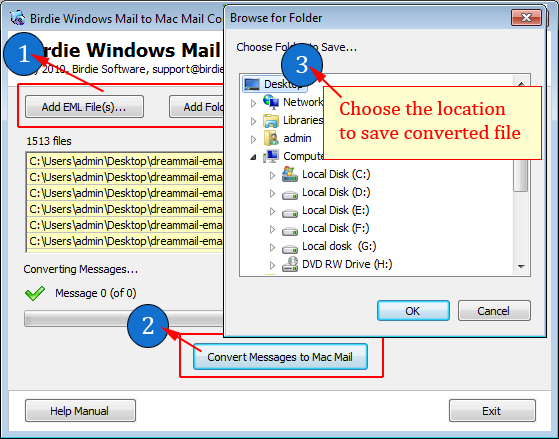 After the completing the conversion process you will have the Converted MBOX files. Software Convert DreamMail to Thunderbird along with accurate emails rich-text formatting and attachments. And software will keep attachments in their original formats.
Software allows users to convert multiple emails from multiple DreamMail profile into Thunderbird MBOX format. It saves all the emails formatting during the conversion process, it saves emails header formatting (from, Bcc, Cc, to, date, subject, time, etc), email style formatting (font, text, line, table, color, images, hyperlinks), etc.
Software maintain on-disk folder structure during the conversion process, software convert attachments with emails and keep attachments into their original format. You can run this software on any version of Windows OS including Windows 10 and below Win OS versions.
Now you have the converted MBOX files which you can simple import the Thunderbird by using Import/exports tool, add-on the Import/export add-on application
Open Thunderbird >> Click on Tool option >> Then Import Option >> Where you will the option to import the MBOX files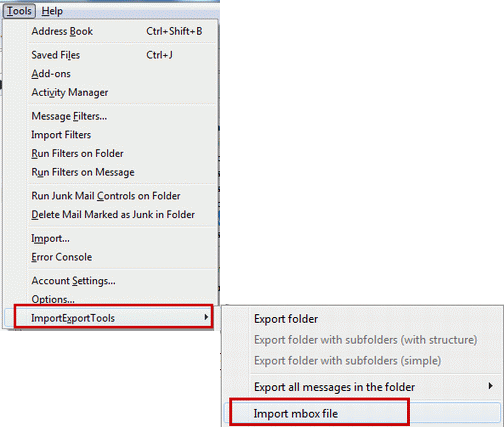 Choose the Action "Import Directly One or more mbox files" >> ok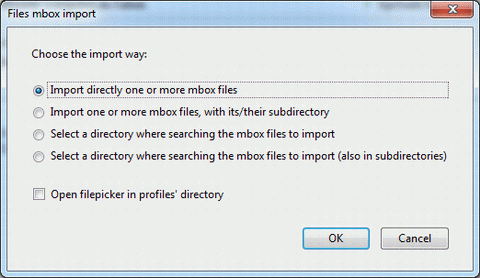 Browse the MBOX files which you would like to import in Thunderbird
Now you have the DreamMail Emails in Thunderbird by using this DreamMail to Thunderbird Converter Software, for satisfaction download the trial version and convert the first 10 emails in MBOX format, first use the demo version then go for licensed version.
FREE Download Now
Version: 6.0 Purchase Online Now
Price: $39