Convert DOC to PDF in Easy Steps
Each & every steps to convert DOC files into Adobe PDF has been thoroughly explained below

Download the software online, then install it in a Windows Machine
To start the procedure; first you will have to launch the application by click on Start >> Program >> Birdie DOC to PDF Converter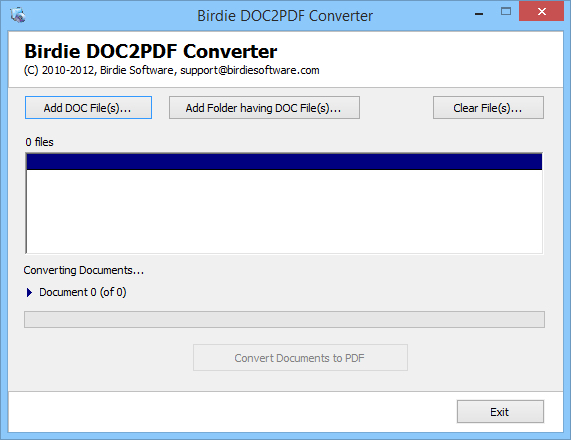 In the first software screen you can see 2 options available
Add DOC file(s):

Use this button to select each Word file individually for conversion. Using the Ctrl + Click technique you can select multiple files.

Add Folder having DOC file(s):

First you will need to save all files in a single folder, then using this button you can select them at once simply by selecting the folder.


Next click on Convert Document to PDF button then select a location to save the converted file. After that the process will start. (It's recommended that you create a folder in advance to save the Converted PDF file.)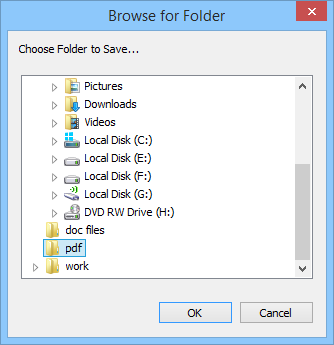 You will be able to check-out the conversion progress, how many files are converted & how many are left.


When it's over you will get a messages, as shown in the below image.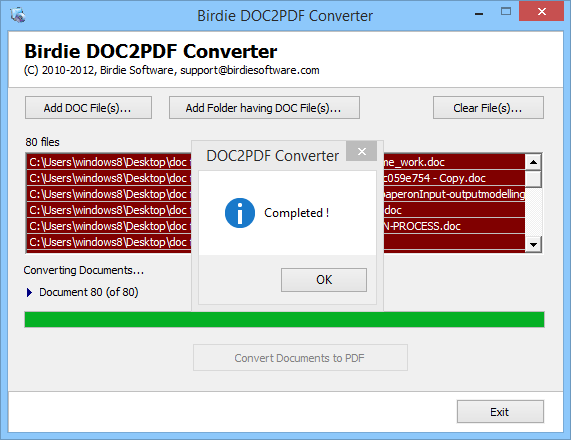 Go to the saving location & open any converted files to see how it has been converted.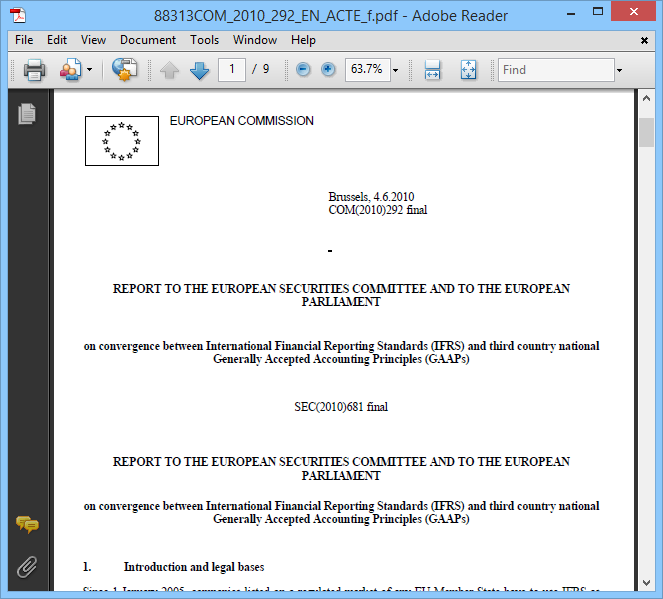 FREE Download Now
Version: 2.9 Purchase Online Now
Price: $29