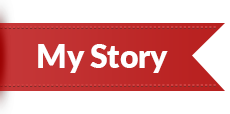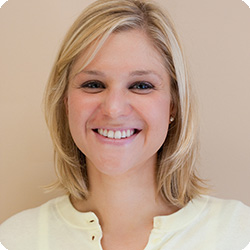 Case Study –
— Here My Story Goes —
"Hi, I am Rose Wills, and I am from New York, I work as a coordination manger, we have 3 offices and we used to use eM Client desktop for managing our data and information, we have about 1500 of machines and more than 1500 profiles. But now we decided switch to Office 365 which is hosted version of Microsoft Exchange. Here I am concern with all the existing data that we have, I want all the existing data in Office 365, we have purchased enterprise license of Office 365. I need to appropriate solution that would help me for this situation."
Process to Import eM Client to Office 365
Office 365 is the hosted version of Microsoft Exchanges, you can use the Office 365 as online application, Office 365 act as a browse application, and it is a paid service. Many Office 365 services includes the desktop version of the newest office applications that users can easily install and run into multiple machines and device. The complete installed Office 365 application includes: Excel, Word (WinWord) OneNote, PowerPoint, Outlook, Access, Publisher (Access and Publisher apps available only on PC), etc. When users have activated Office 365 subscription then it includes the desktop edition of Office and always have the latest version of the application.
eM Client used to use EML Files to save email data, You can export the eM Client emails data into .eml format, If you want all your eM Client data in Office 365 then you have to follow some certain steps:
Export eM Client emails data as .eml format
Convert emails data of eM Client to PST format
Import converted PST files to Office 365
So first export the whole data of eM Client and to do that:
Open eM Client application >> Click on File tab
Next click on "Export" option >> Choose the action option "Export to .eml files" and Then
Choose the folder which you want to export and click on next >> browse the destination where you want to save the exported data.
Now you have exported data of eM Client in EML format, and next step that you have to do is convert eM Client emails to PST format and we advised to use eM Client Converter software and easily convert your eM Client EML emails to Outlook without any problem and after conversion you can easily import converted files into any Outlook version. You can import converted PST file in MS Outlook 2003 and any above version including MS Outlook 2016.
"When we got above mention case, and for that we advised to purchase Enterprise License of eM Client Converter because it help users to convert data from multiple machines and works in different geographical locations. When users go with enterprise key then get the power to perform emails in multiple machines no matter how many machines they have."
After converting eM Client to PST, now it's time to import PST file into Office 365 and to that there are some steps that you have to follow:
In Office 365 admin option, select the ADMIN from the left pane, then choose Exchange option.
"Exchange admin center" >> pick permissions >> admin roles >> select "Compliance Management"
Click on Plus (+) symbol to add the "new role group".
In Option of "Role Group" dialog box, fill the name & description for the role group.
To add a role, click on the Plus symbol (+) on above the Roles list.
In "Select a Role" dialog box, select "Mailbox Import Export" in "DISPLAY NAME", and click add >> OK.
"new role group" dialog box, select Plus (+) symbol right above the "Members" list, then select users you want to have this role.
For more information about how to import PST files in Office 365, Click and Read
What eM Client Converter have?
All the mailboxes of all the account were imported with all the emails
Attachments were also imported with their respective emails, and it keep attachments into their original format.
All the emails rich-text (from, Bcc, to, Cc, subject, date, time, signature, etc) and other formatting (images, color, hyperlinks, emails format, text, font, etc.) were accurately maintained
It has multiple folder conversion option that convert multiple profile mailboxes at a time and creates multiples PST files for each folder.
Software creates UNICODE PST file which easily imported in Outlook 2003 and all above version of MS Outlook.