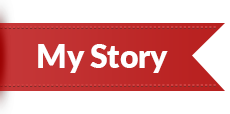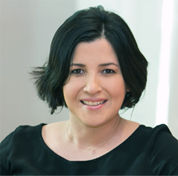 Case Study –
— Here My Story Goes —
"Hello, my name is Judy and I am from Boston. We have multiple offices where we use eM Client as a desktop application but for future we decided to use Exchange server and want all the office data into Exchange database, but the problem is we have around 800 GB data and we want all 800 GB eM Client data into Exchange server 2010 with accurate formatting and details. So can you suggest me how to complete the task without any error?"
Perform eM Client to Exchange Migration
eM Client is a paid service and it saves its emails as .eml format, by following some steps you can export the eM Client data as EML format.
Open the eM Client application and simply click on File option from menu tab
Click on Export option then choose the action "Export data as .eml"
Choose the folders that you want to export (we recommend to select all folders)
Browse the location where you want to save exported data
After downloading the exported data, you have to convert all the eM Client emails to PST format so that you can import converted PST file into Exchange server. Because Exchange Server designed to interoperate with MS Software application such as Microsoft Outlook, SO first you convert eM Client emails to PST format then we import converted PST file to Exchange Server. To convert eM Client data to PST we recommend to use the eM Client Converter software which help you to convert multiple eM Client exported folders in PST file format.
How to proceed to eM Client to Exchange Migration?
Launch the software and open the software's first screen
Save all the exported data in one folder, and browse the folder to "Select eM Client Multiple folders"
Select all folder option and Click Next >> Browse the location to save the converted files
Conversion process starts automatically and after completing the conversion, it will display the alter message.
Now you have eM Client data into PST format and you can import the converted PST files into Outlook 2003 and all above Outlook version including 2016.
What eM Client Converter Software Has?
It converts multiple folders at a time and creates multiple PST files for multiple folder
It also convert attachments with their respective messages and keep attachments into their original formatting
Maintain mails header formatting (from, cc, Bcc, to, subject, date, time, signature) and other formatting (images, emails layout, color, text, etc.)
It creates UNICODE PST files which can easily import into MS Outlook 2003 and above Outlook editions.
The Software is completely based on Windows machine, you can run and install the software on any Windows OS Machine including Windows 10.
How to Import PST into Exchange Server?
To Import PST to MS Exchange Server 2007, 2010 SP1 they used a suitable cmdlet on their MS Exchange management shell. By using this command users can easily import exported PST files into their respective exchange server mailboxes.
For Example, if you want to migrate particular PST file to the respective Exchange Server mailbox, you will need to run cmdlet on cmd promptand it will be like:
Cmdlet - New-MailboxImportRequest –Mailbox Johan –FilePath \ mymachine \ PST-Files \ Johan.pst

Eventually, the Enterprise successfully convert its 1000 mailboxes to MS Exchange server 2010 with no error and complication, its employees are now using MS Outlook Exchange as their emails application to communicates.