Birdie Access to Excel Converter
Multi-featured program to convert .mdb files into Microsoft Excel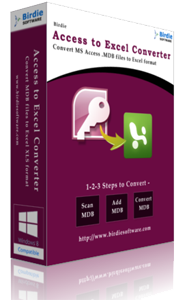 Simple and easily carrying graphical interface.

Batch convert MDB files

very quickly.

No size limitation:

Tested with 15 GB of MDB files.
Convert files of MS Access 97, 2000, 2002, 2003.
Open & View converted XLS in any MS Excel edition.

MS Office installation required

for conversion.
Convert –

records, table, stored procedures, classed, triggers

etc.
Carry out the Conversion procedure into any edition of Windows Operating Systems.
Features of Birdie Access to Excel Converter
Both Batch & Single Conversion

You will get two selection options with this program, one is "Add MDB files" that allows you to select each Access file 1 by 1, you can use the Ctrl+Click for multiple selection. Second is "Add folder having MDB files" this option let you choose an entire folder at once, but first you have to save all Access files in 1 folder.
Convert with Relevant Information

All the details & components of the Access files are accurately converted into Excel files. There is no threat of data loss with this program; the program retains all the record, table information's, rows, columns, formatting, etc. Most importantly you will be able to view them as it is in Excel as they were originally in.
Supports Access 2003 & below version

All the previous version of MS Access (2003, 2002, 2000 & 97) saves their files in MDB format. This program allows you to convert MDB files created in any of these versions and save it into .xls file format.
All Excel Edition Supported

As the access .mdb files got converted; you can view them in any MS Excel edition i.e. 97, 2000, 2003, 2007, 2010, and 2013. All the newer & older version of Excel allows you to view XLS files.
All Windows Edition supported

To run the software you can use any Windows OS, it is entirely a Windows base program which supported Windows (32-bit & 64-bit) 8.1, 8, 7, Vista, XP, 98, 97, etc.
Screenshots Preview
Through these screenshots given below you can check-out the working procedure of the software. This way you will also get to know how it looks like during all steps of the conversion. Watch detailed working here
FREE Demo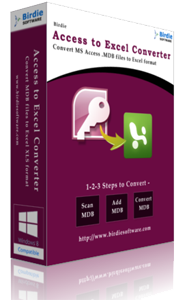 Download Trial
Start Downloading Now
Version: 2.5v
Product Version - 2.5v
File Size - 491KB
Limitation - You can try the DEMO version for free but there will be one restriction, the demo will convert only first 10 rows record to XLS.
FAQS – Most Asked Questions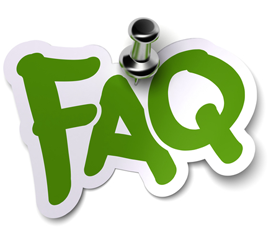 Can I view the converted XLS in Excel 2013?
Yes, you can. Excel 2013 saves its files in .xlsx, but it allows you to open & view .xls files.
Does the software save each files individually in XLS?
Yes, the software created separate XLS file for separate files.
Can I perform conversion if I don't have MS Office 2013 installed?
Having MS Office in machine is not compulsory for conversion but to view the converted XLS file, you must have MS excel 2013 or below version installed.
Client Testimonials
"I don't have enough words to convey my gratitude, but will like to say a special thanks to the support team of Birdie for helping me at each steps."
Carla Trek, Buenos Aires
"I am one of those not so technology friendly guys, but will it I did not had to be."
Denzel Watts, Australia
"This tool converted my 2000+ Access files at once."
Rick, Florida
"This software gave me a complete solution to convert Access to Excel format that very quickly."
Jhon Australia